Endless Pools®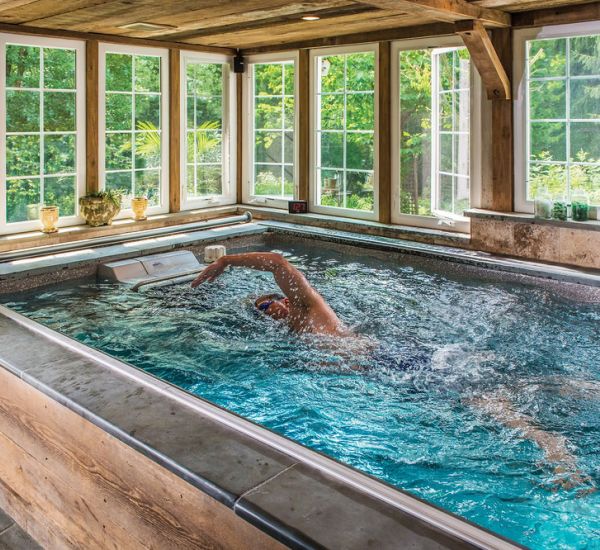 Year-Round Access
Our swimming pools are easy to install, simple to maintain, economical to run and can be used year-round. All of our pools come with a cover so very little humidity escapes. You do not need an expensive dehumidification system. Since 1988, Endless Pools has installed tens of thousands of pools in over 100 countries. Our swimming pools are backed by premium customer support and a limited warranty.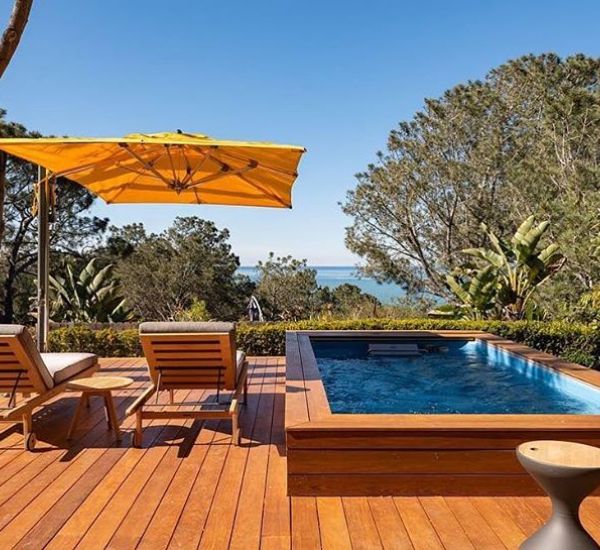 CA Pools is an Endless Pools® Dealer
We are the Vancouver Island dealer and installer for Endless Pools® and the following products:
Original Endless Pools®
Fastlane® swim current
Endless Pools Streamline®
WaterWell® Therapy Pool
Additional Endless Pools® options
Endless Pools® Commercial Series
The promotions and pricing are for US customer only and my not reflect the Canadian market. Please contact CA Pools directly for planning and pricing.
CONTACT US TODAY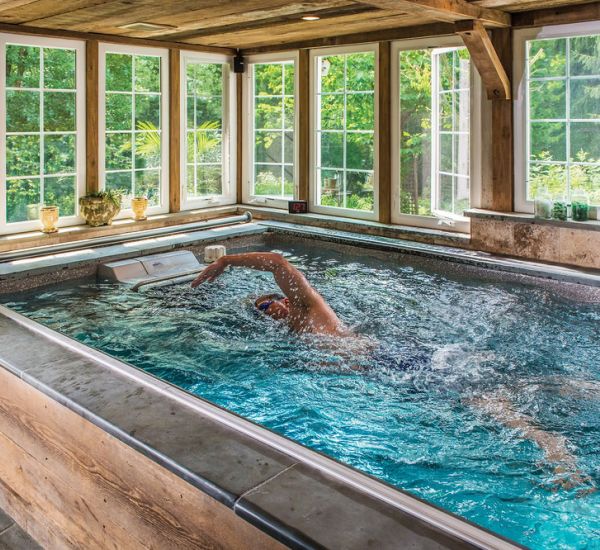 The Endless Pools® Difference
Our high-volume propeller system creates a broad, deep, non-turbulent swim current that is wider than your body and deeper than your stroke. Fully adjustable in speed, it is far and away the best swim current in the industry. Our pools are more environmentally friendly than traditional inground pools - they require less space, water, and energy. Because of our innovative water quality and sanitization systems, Endless Pools require far less chlorine than a regular pool and are virtually odor free, even indoors - your home won't smell like the local Y.
Space-Saving Versatility
The compact size of Endless Pools, combined with our swim current and underwater treadmill, allows you to gain all the benefits of a traditional swimming pool in a fraction of the space. Many of our pools come in kit form and can fit through doorways as narrow as 24 inches, making them ideal for installations in existing spaces like basements and garages. With numerous designs, from modular exercise pools to acrylic swim spas, we have pools suited for every taste and budget. An Endless Pool can be finished in a variety of materials and styles to complement your home and lifestyle.
---
Uses For Your Endless Pool
All the benefits of traditional swimming pools in a fraction of the space.
Swimming
More than any other exercise, swimming uses the greatest number of muscles in the body. In an Endless Pool, you swim against a consistent current which offers unique benefits over land-based exercise: improved strength and stamina with no trauma to joints, tendons, or bones.
Fun & Relaxation
An Endless Pool at home can be a place of shared quality time, spontaneous fun, celebration, and relaxation for the entire family 24/7. Take a leisurely swim any day or season of the year without the hassles of scheduling, planning, and driving to a pool. After work, at any hour, let the current wash away your stress.
Water Exercise
Warm water exercise is an excellent way to build strength, ease joint stiffness and relax sore muscles. Water exercise reduces pain and improves endurance, coordination, and the ability to perform daily tasks.
Open Water Swimming
To recreate the open water swimming experience, nothing beats an Endless Pool. There are no turns and no stopping – just a smooth, steady, river-like current.
Aquatic Therapy
Aquatic therapy is an excellent therapeutic, low-impact activity for people of all ages and abilities. Harnessing the physical properties of water to assist in patient healing and exercise performance, aquatic therapy is ideal for a variety of medical conditions.
Triathalon Training
Swim training in an Endless Pool is like swimming in open water – no turns, no shared lanes, no stopping. By eliminating turns you get a better understanding of your true open water endurance.